EDUCATION


Ph.D., Astronomy
- University of Arizona, Tucson AZ (Sept 2012)
M.Sci., Astronomy
- University of Arizona, Tucson AZ (Sept 2009)
B.S., Astrophysics
, Penn State University, State College PA (May 2007)
B.S., Physics
, Penn State University, State College PA (May 2007)
Minor: Mathematics
(May 2007)
Graduated with Honors and with Distinction
WORK EXPERIENCEAstronomy Department Head (Mar 2018-present)


Pima Community College - Downtown Campus, Tucson AZ


Professor (Aug 2015-present)
Pima Community College - Downtown Campus, Tucson AZ
Adjunct Professor (Jan 2015-May 2015)
Pima Community College - East Campus, Tucson AZ
Postdoctoral Fellow (Oct 2012 - Dec 2014)
Department of Astronomy & Astrophysics, University of Toronto, Toronto ON
Faculty Contact: Professor Howard Yee
Research Assistant (Sept 2007 - Sept 2012)
Steward Observatory, University of Arizona, Tucson AZ
Advisor: Professor Dennis Zaritsky
Teaching Assistant for NATS 102 (Fall 2010) and Nats 204 (Spring 2012)
Research Assistant (Sept 2005 - Aug 2007)
Department of Astronomy & Astrophysics, Penn State University, State College PA
Advisor: Professor W. Niel Brandt
Research Assistant (Sept 2004 - Aug 2005)
Department of Astronomy & Astrophysics, Penn State University, State College PA
Advisor: Professor Aleksander Wolsczcan
PUBLIC OUTREACH
Speaker: Inaugural Astronomy on Tap outreach event, Toronto (Sept 2014)
Volunteer: Science Rendezvous Festival, Toronto (Sept 2014)
Volunteer: Science Rendezvous Festival, Toronto (Sept 2013)
Judge: GSPC Student Showcase, Tucson (Nov 2007)
Speaker: Eberly College of Science Open House, State College (Mar 2007)
Volunteer: Astrofest, State College (July 2005)
Volunteer: Astrofest, State College (July 2004)
CONFERENCE AND SPEAKING EXPERIENCE
Conference: IAU308, The Zeldovich Universe, Tallinn, Estonia (June 2014)
Conference: Tribes of the Deep Sky, Parys, South Africa (Feb 2014)
Seminar: University of Toronto, Toronto (Nov 2013)
Seminar: University of Toronto, Toronto (Jan 2013)
Journal Club: Steward Observatory, Tucson (Feb 2012)
Seminar: University of California, Santa Cruz (Nov 2011)
Seminar: University of California, Berkeley (Nov 2011)
Seminar: Observatory of the Carnegie Institute of Washington, Pasadena (Oct 2011)
Seminar: University of California, Irvine (Oct 2011)
Seminar: University of California, Los Angeles (Oct 2011)
Seminar: Caltech, Pasadena (Oct 2011)
Journal Club: Steward Observatory, Tucson (Aug 2011)
Seminar: University of Kansas, Lawrence (May 2011)
Seminar: University of California, Santa Barbara (Apr 2011)
Journal Club: Steward Observatory, Tucson (Nov 2010)
Seminar: University of Kansas, Lawrence (Jan 2010)
Journal Club, Steward Observatory, Tucson (Nov 2009)
Conference: Galaxy Evolution and Environment, Kuala Lumpur, Malaysia (Mar 2009)
Seminar: National Optical Astronomy Observatory, Tucson (Dec 2008)
Journal Club: Steward Observatory, Tucson (Nov 2008)
Internal Symposium: Steward Observatory, Tucson (Feb 2008)
Journal Club: Steward Observatory, Tucson (Nov 2007)
MISCELLANY
Observational experience including 74 nights at 5 different telescopes using 10 different instruments.
For 7 years I have been learning the Japanese language.
I have traveled to and spent time in Japan, Turkey, Switzerland, Malaysia, Finland, Estonia, Chile, South Africa, Mexico, and Canada.
Powered by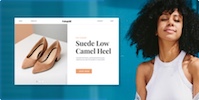 Create your own unique website with customizable templates.